Beyond the basic double hung window. This classic window has been taken to a new architectural level. It's easy to operate, easy to clean and fits most budgets.
Balanced sashes allow for a smooth, easy operation. Offered with hidden balances or jambliners for tilt-in application.  Also offered with rope & pulley or chain & pulley for Historic Preservation projects.
Cobb Custom double hung solid wood windows are made to your size. They are built to be easy on your energy cost too. Foam backed jambliners, top and bottom weatherstripping and positive locking mechanism help make that important tight seal.
Standard Features for Title 24 Products:
Frame
Extruded vinyl jambliners with foam backing and our Concealed Balance System (see #2 on diagram)

Hidden Balance available – standard default
Vinyl jambliner* available in white or beige (tan)
Rope & Pulley* also available
Chain & Pulley* also available

*ACME BALANCE DISCONTINUED* – replaced by hidden balance available

4-9/16″ solid Douglas Fir jamb – wider jamb sizes available (see #1 on diagram)
Solid one piece Redwood sill (see #6 on diagram)

Sill pans to protect against moisture intrusion (see #7 on diagram)

Exterior trim (see #8 on diagram) available by request
Sash
Sash are a full 1-1/2″ thick*, solid VG Douglas Fir – additional sash thicknesses available (see #3 on diagram)

*Vinyl Jambliner sash are 1-3/8″ thick

Sash Tilt-in feature – available on Jambliner Double Hungs only

Standard layout: 2" stiles and top rail on face (does not include detail), 3-1/8" bottom rail on face (does not include detail)*

custom layouts available
*Standard layout on SDL units with OGEE (#24) detail:  1-13/16" stiles and top rail on face (2-5/16″ overall), 2-15/16" bottom rail on face (3-7/16″ overall)

**IMPORTANT** Window units ordered in paint or STAIN grade Douglas Fir with SDL grids – SDL exterior grids will come as primed Accoya as our default
Glass
Hardware
Screens
Aluminum screens standard with UltraVue

® screen mesh

Hidden roll screen available. Rolls down when you need it, rolls up when you don't (certain widths and wall conditions required)
Wood Screen available
Bronze wire mesh available (90% Copper/10% Zinc)
Charcoal wire mesh available
Weatherproofing
Sash weatherstripped with bulb weatherstripping (see #5 on diagram)

Available in black, white or brown
Additional Info/Options
Solid VG Fir (paint or stain grade) standard

Pre-priming available

Wire brushing available

**IMPORTANT** Window units ordered in paint or STAIN grade Douglas Fir with SDL grids – SDL exterior grids will come as primed Accoya as our default
Lugs available upon request *(not available on Jambliner Double Hungs)
Easy installation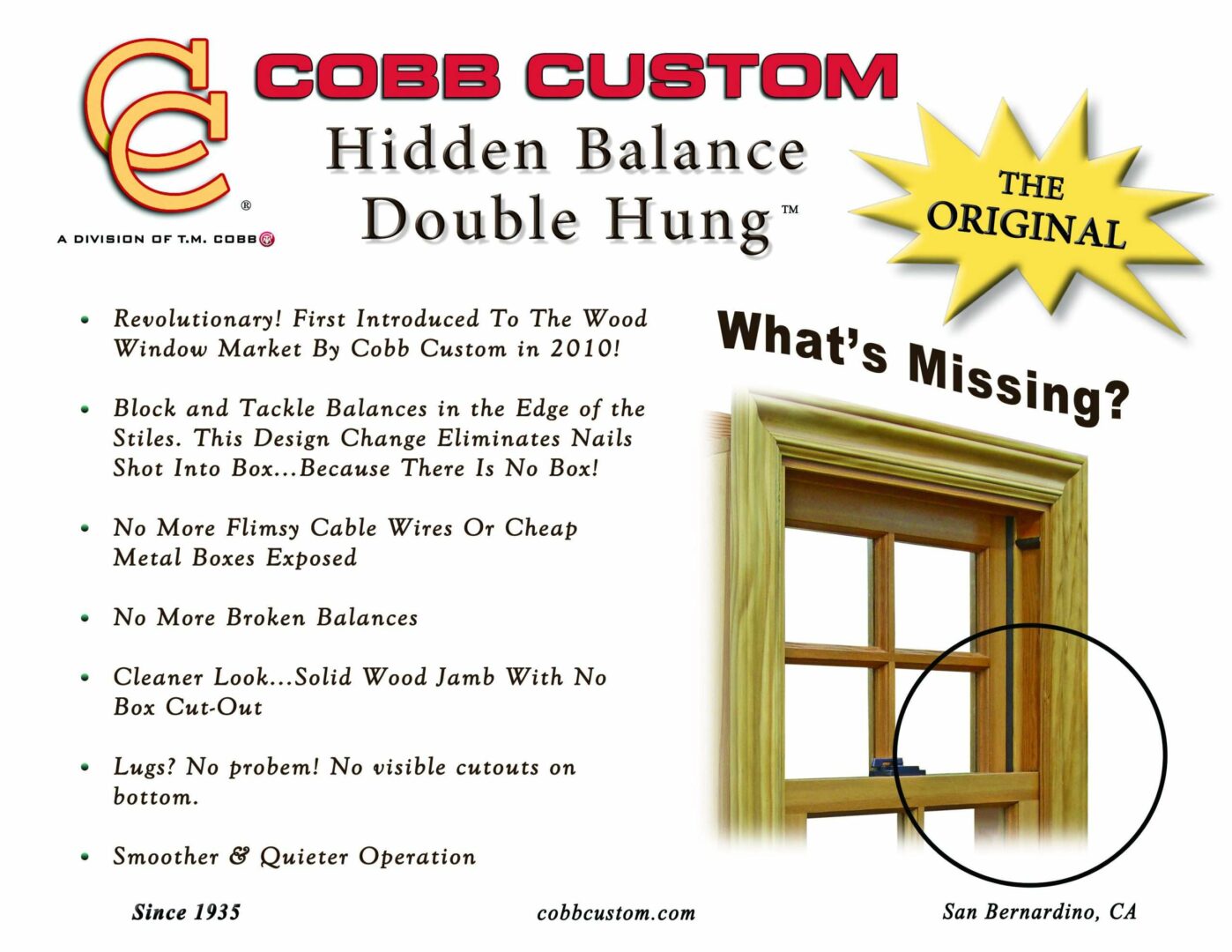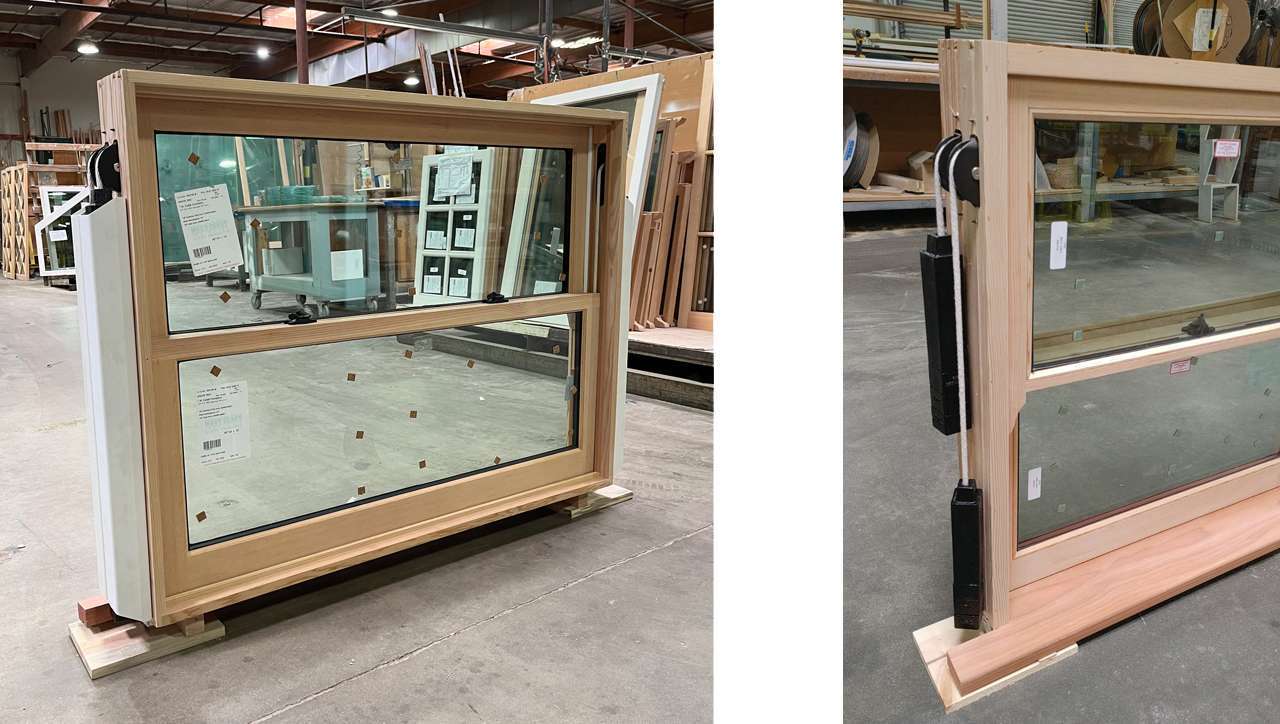 Rope & Pulley Double Hung