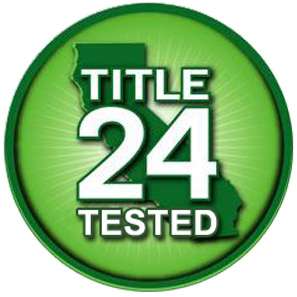 We are Title 24 tested and approved since 2016!
A uniform national rating system for the energy performance of fenestration products, called the National Fenestration Rating Council or (NFRC) provides ratings designed to indicate a window or door's efficiency. Various performance ratings — like U-factor and Solar Heat Gain Coefficient — measure a product's effectiveness in insulating and blocking heat from the sun, among other things.
We have a number of NFRC TESTED window and door products that can be used to meet Title 24 requirements, while still allowing for some customization on your project!  Below are lists of our tested window and door products.  Each product is linked directly to the NFRC website to give you their various ratings.  We also have a Title 24 Default Value Chart below for non-tested window and door products.