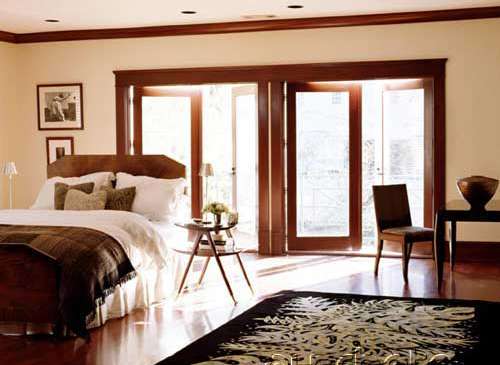 From our beautifully designed Sliding and Swinging French Doors to our elegant and sophisticated Front Entry Doors (both customer and factory designed), we continue to set the industry standard for quality, innovation, and attention to detail.
Whether you are replacing an existing French Door, Front Entry Door, Interior or Exterior Door, let Cobb Custom turn your home into a showcase.
Nothing says YOU like your customized Front Entry Door. Give your home new character and your own personal touch with the ultimate welcome – a custom Front Entry Door from Cobb Custom. Square Top and Arched Top units available in single swing and pair doors with fixed, crank out, or butt hinged inswing or push out sidelites.
Pivot doors allow for much larger, especially wider openings.  Often used as very large Entry doors, Pivot doors provide that WOW factor to your home, giving it a beautiful and modern first impression and curbside appeal. Available in Stile & Rail construction (French door style) or LVL core with horizontal or vertical planks.
Everyone loves Dutch Doors, and Cobb Custom is your source for doors that create a lasting impression. Classic Dutch Doors are also a great option to give a room or Entry that added touch of style. So now, Dutch Doors are limited only by your imagination. These doors can act as two separate pieces or easily function together as one.
Our beautiful Swinging doors are available in French (True Divided Lite), Single Lite, Raised Panel, or Flat Panel. All are offered as Inswing or Outswing, and as Interior or Exterior. Sidelites are also offered as fixed, crank out, or as butt hinged inswing or push out.
Our quality crafted Sliding Doors are available as both Interior and Exterior Doors in French, Single Lite, Raised Panel, or Flat Panel. These doors add unmatched warmth and beauty, and become the focal point of any room in your home. They also allow more space in a room where sometimes a swinging door is not practical. Hoppe 2-Point locking hardware system on jamb standard.
Great for ventilation, it's a sash within a door. Main door opens for access or may remain locked for security, while inset sash is screened for letting the cool air in and keeping the bugs out.