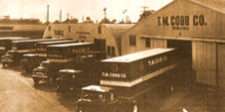 OVER 85 YEARS OF SERVICE EXCELLENCE
Born and raised in Oklahoma, Troy "Ty" Cobb brought his Mid-American values and Midwestern work ethic with him when he moved to California at the age of 22. After working for a time at a tire factory, Cobb joined Mox Lumber Company and quickly became the head of the Sash and Door Department. From there, he moved on to the Red River Lumber Company's Sash and Door department. Piloting his Model A Ford, Ty served dealers from Los Angeles through San Diego and into Arizona.
In 1935, Ty took his hard-earned life savings of $5,000 and started his own business, T.M. Cobb, at 5800 S. Central Avenue in Los Angeles. The company was founded on the same principle upon which Ty had based his entire career: a dedication to quality, service and personal integrity.
A hard working and frugal man, Ty earned the respect of both his customers and employees. He spent his entire adult life building T.M. Cobb from the ground up, overseeing the company's incredible growth and expansion over the next three decades.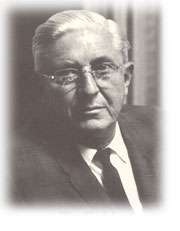 Ty passed away in 1970, but the company continues to build upon the foundation he established. Since 1970, T.M. Cobb has expanded its facilities to allow for total coverage throughout California and the neighboring states. Owned and operated by second, third and fourth generation Cobb family members.
T.M. Cobb operates five manufacturing plants, four distribution warehouses, and five sales offices. But despite the many changes in T.M. Cobb over the years, the one constant has been the persistence of Ty's original vision: To supply lumber and building material dealers with a wide selection of quality products, knowledgeable and responsive service, and fair prices.